CEI hosts the 4th IEEE International Conference on Energy Internet (ICEI 2020)
24 Aug 2020

the 4th IEEE International Conference on Energy Internet (ICEI 2020), held at Sydney, Australia, August 24–28, 2020.

Energy Internet is an Internet-style solution for bottom-up construction of energy infrastructure and applications. The key principle of the Energy Internet is decentralized coordination of energy production and consumption that enable open and peer-to-peer energy sharing. The ideal of Energy Internet is iterative balance among energy generation, storage and consumption in real time. By allowing high-level awareness and involvement in the form of cooperation and interaction, secure and reliable delivery of energy is achieved by efficient scheduling, distribution and routing across peers of energy cells in Energy Internet.

IEEE ICEI 2020 will focus on related research areas, such as architecture and system design, energy market, renewable energy generation and control, power storage and dispatch, the application of dig data techniques in energy Internet, information and communication technology, stability, security and efficiency of power system as well as management, control and scheduling of power system in Energy Internet. This conference provides a platform for researchers, academics and industries from multidisciplinary domains to share their knowledge, ideas and working experiences for Energy Internet.

The goal of this event is to promote more sophisticated technologies and applications for the benefit of improved economic and environmentally friendly energy utilization across the global. There were a total of 57 submissions, each receiving three reviews. Finally, only 26 papers are accepted, and the rate of paper acceptance is 45%. On behalf of the whole conference committee, we would like to thank you for all these dedicated works.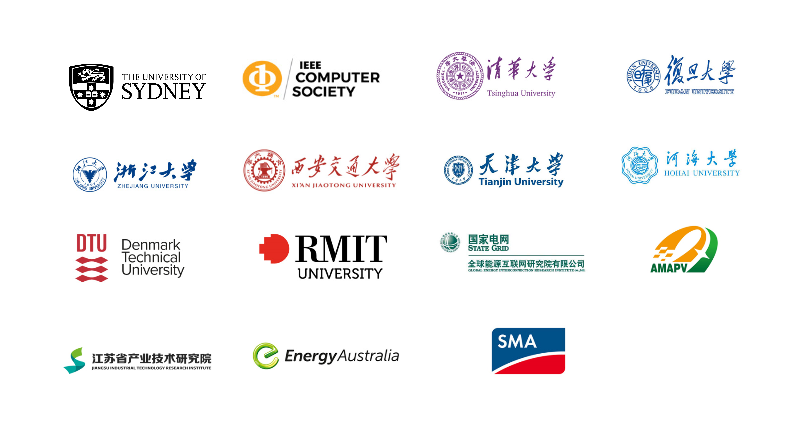 IEEE ICEI 2020 is co-sponsored by Hohai University, Tsinghua University, RMIT, Energy Australia, Jiangsu Industrial Technology Research Institute, and multiple other universities, research institutions and industrial companies. Their sponsorships support the success of conference. IEEE ICEI 2020 would not have been successful without the support of many people and organizations. First and foremost, we would like to thank all the authors for submitting their papers to the conference, for their presentations and discussions during the conference. We would like to express our most sincere gratitude to Program Committee members and our professional reviewers, who carried out the most difficult work by carefully evaluating the submitted papers. We would like to give special thanks to the conference sponsors. Last but not least, we would like to thank all conference participants for their contribution and support. We hope that all participants can take this opportunity to share and exchange ideas with one another and enjoy IEEE ICEI 2020.